Kummer Endowed Department Chair of Computer Science
The College of Engeneering and Computing (CEC) at Missouri University of Science and Technology (Missouri S&T) in Rolla, Missouri, seeks an outstanding and visionary leader for the position of the Kummer Endowed Department Chair of Computer Science.
Application Deadline: For full consideration, applicants must apply by January 15, 2022 [View this position]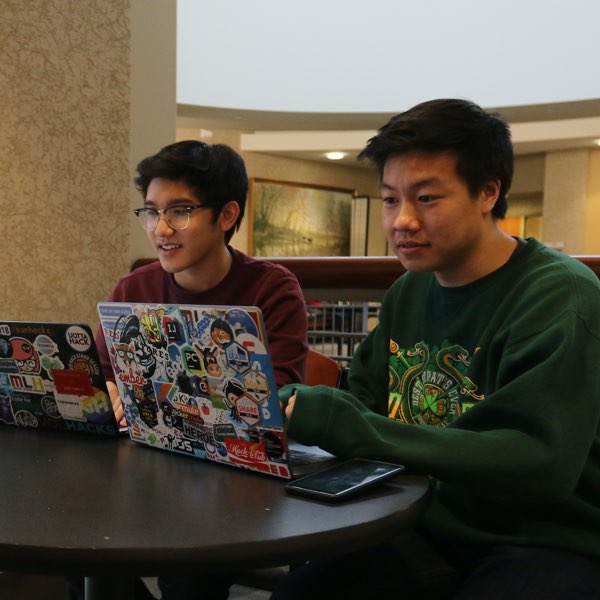 Program the Future
Computer science is in critical demand and the core of our modern world.
Are you interested in programming self-driving cars or learning how to prevent the next cyber-attack? Is computer networking, creating mobile apps or data-mining of special interest to you? Consider digging deeper into your own skill-set and creativity by joining the first, and best, computer science program in the state.
Start a career with a high-paying salary
$70,995
Average starting salary of computer science undergraduates
$99,777
Average starting salary of computer science graduate students
Research prepares students to be problem-solvers and innovators while also supporting the department's crosscutting areas of excellence.
Both undergraduate and graduate students have the opportunity to do research alongside expert computer science faculty in the areas of distributed embedded systems, machine learning, data mining, and software engineering. Or you can choose the interdisciplinary route, doing research beside faculty in various engineering disciplines.
Funded Research Spotlight
CPS: TTP Option: Medium: Collaborative Research: Trusted CPS from Untrusted Components
PI: Bruce McMillin Co-PI's: Rui Bo and Jonathan Kimball

Amount: $962,695
Time Period: 10/1/2018 - 09/30/2021

The proposed work significantly advances the science of protecting CPS by ensuring that the systems "do what they are supposed to do" despite an attacker trying to make them fail or do harm. In this convergent approach, the key is to tell the CPS how it is supposed to behave and build in defenses that make sure each component behaves and works well with others. The proposed work has a clear transition to industrial practice. It will also enhance education and opportunity by opening up securing society as a fascinating discipline for K-12 students to follow. Learn more.